Helsinki for the First Time
Is my first every time with Finnair, as well as 'visiting' Helsinki, if laying over at the airport for 50 minutes count. I guess it's still a visit, especially if you message a Finnish friend that you're there :P
The plane from Dublin to Helsinki was interesting. It was an Embraer ERJ-190, a plane that I've never heard before.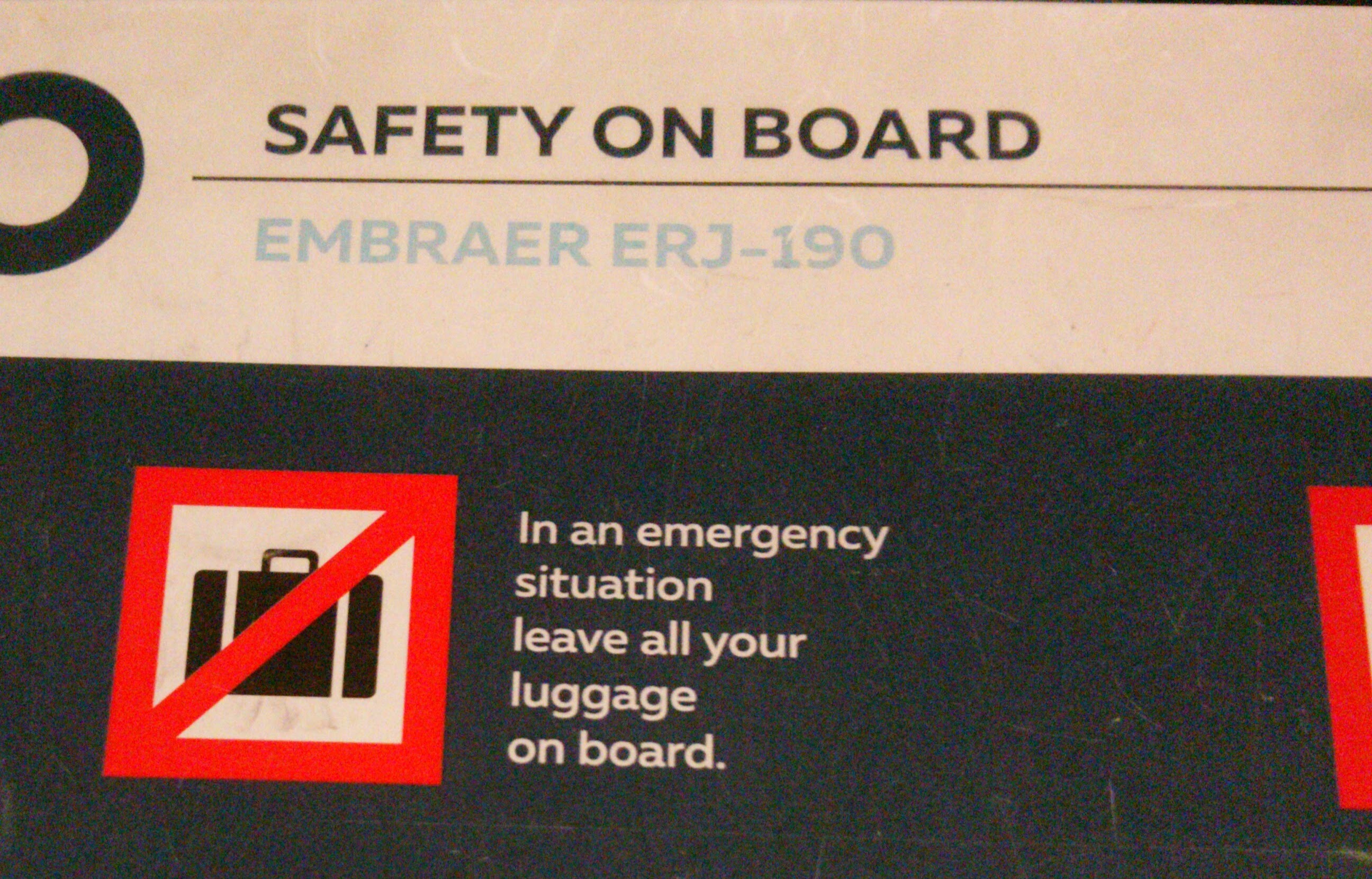 So got curious and up reading a little bit more about it on Wikipedia prior taking off, and learnt that its origins is from Brazil. It's refreshing to know there are other planemakers besides the Big 2.
Off to Changi
The flight to Singapore felt long, especially when I get sandwiched into the most undesirable seat - in the middle of the aisle. The fella on my left was a burly unsmiling Finnish fella (as they were), while on my right was an Asian Tomboy-lady who held a green-coloured passport (couldn't figure out what nationality it was), but spoke with what I thought was a local Singaporean-ish accent. Didn't feel like interacting as usual, but neither were either of them.
So I pretty much kept to myself and watched a few movies on board. "Parasite", the Korean film that pretty much everybody was raving about, it was decent enough entertainment, but somewhat strange/unsettling. "Stuber" was painful to watch, and I don't even know how I managed to sit through the whole thing. "Green Book" was an amazing film - it's always a joy to watch a brilliant actor like Viggo Mortensen turn himself into another character altogether. The story about how racism was in America, and of an unlikely friendship between people of different backgrounds and biases was just touching.
"Crazy, Rich …", man I couldn't even… The production was as tacky as it was, cliched, with the first scene with Michelle Yeoh showing some white men that she's arrived. Right after watching the "Green Book", the scene just felt ick. As I've read from some of the critics from the news a while ago, the scene from the love-struck couple at JFK airport does feel like someone fliming an informercial for an airline. I got disinterested when the characters portrayed were aliens transplanted into Singapore. Then I switched off.
People in Singapore aren't like that. Even if you're wealthy, extraordinary, Henry Goulding isn't anything resembling Singaporean. There's probably better films that shown Singapore in a more realistic manner, maybe even "Saint Jack" (1979), where at least it felt a little more 'real' (to the chagrin of the Singapore Government, though). Maybe one day, we'll have a truly good film based in Singapore, about Singapore.
Landed without much sleep, but felt relatively fine.
The first thing upon returning, was to be greeted by the new airport mall, "Jewel". It wasn't a thing this time last year.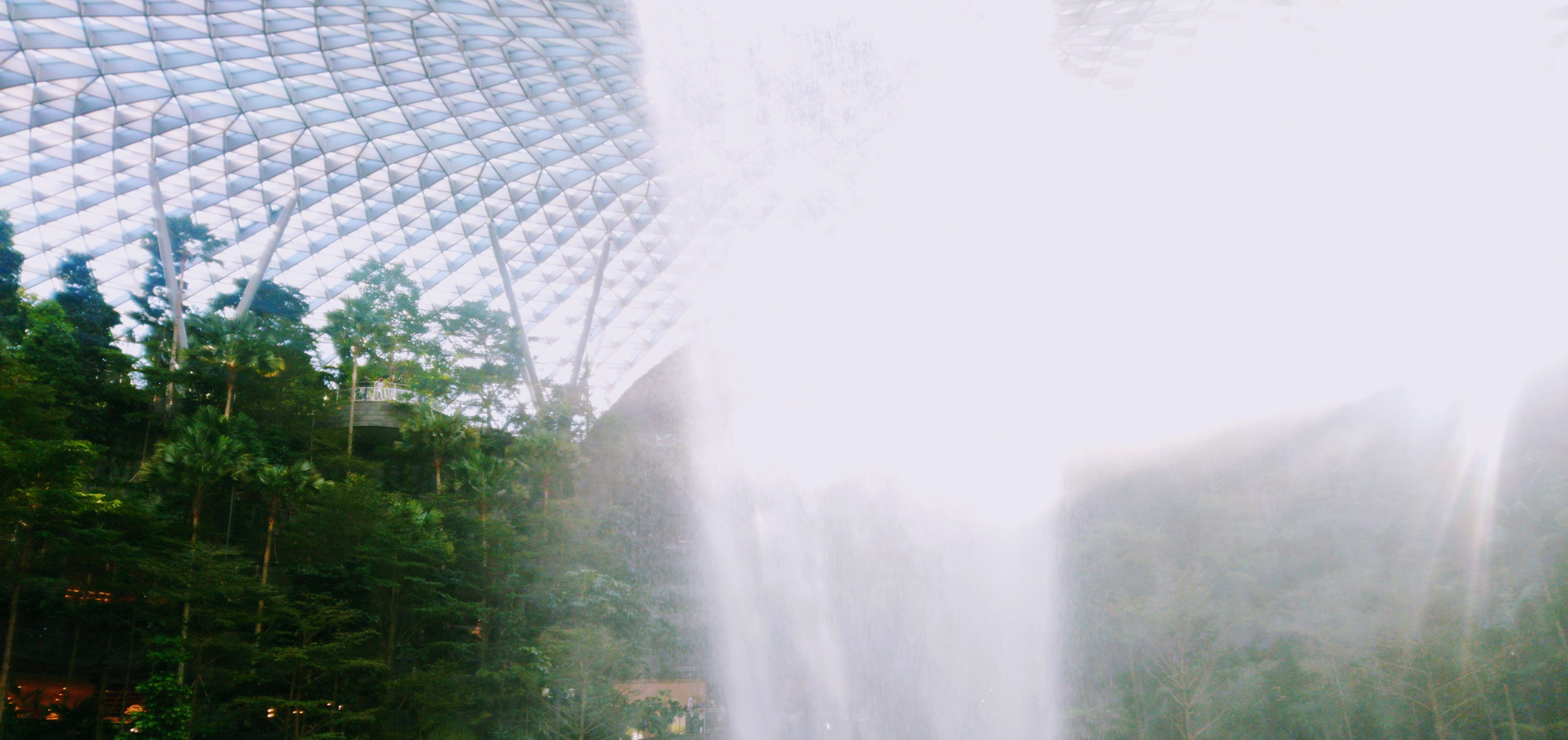 The center was nice. It's impressive for sure, with the manicured rainforest garden, and the transparent-glass inside waterfall. But it's a mall, like any other SG malls. Nothing too interesting, so we left after perusing for 10 minutes.
What else is on the News This Week
Trump getting impeached. Putin firing the entire cabinet (Well, they quit 'voluntarily'). So yeah, the same old normal. At least the US and Iran didn't actually start a war, so that's something to be thankful about. China and US signed a "phase-one" (let's just keep talking) trade-deal.
Timezone Differences
I still have to get acclimatised to the TZ shifts. Like past years, I just can't fall sleep at night, until 5-6am in Singapore time. I did have some melatonin this time, maybe it will help to reset the body clock a little sooner.
Here's to hope!